Since the dawn of human time, individuals and communities seek meaning beyond their daily lives. Science and people believe that there are powerful invisible energy and vibration across the earth and all universe.
Nature itself is the strongest field of energy, the most sacred and spiritual place. It is a very complex energetic phenomenon that interacts with all beings, in both known, visible, and unknown, invisible ways, profoundly affecting humans physically and psychologically (Daniel Olsen, Martin Gray, Paul Devereux). Sea, waves, sun, trees, flowers, rain, rivers, lakes, springs, mountains, sky, rainbow, they are all one united with living beings species on earth. Sacred places give meaning to natural landscapes, as well as cultural communities' values.
There are a huge number of sacred sites and power places around the world, with several categories (visit Sacred Site Categories)
Connecting to faith and beliefs, all kinds of them since ancient times constructed sacred and holy places, believing in sacred energy lines (from body chakras to earth Ley Lines, or magnetic fields), connecting with stars, planets, seasons, tides, defining the human beings cycles, myths, legends, history.
We suggest several itineraries:
1 - Japan - In the Rising Sun Land Be ZEN
Prices: on request (zentravel@ravt.pt) Duration: 10 or 12 Days Nº Participants: Mín. 1 Max. 20 Pick up: Airport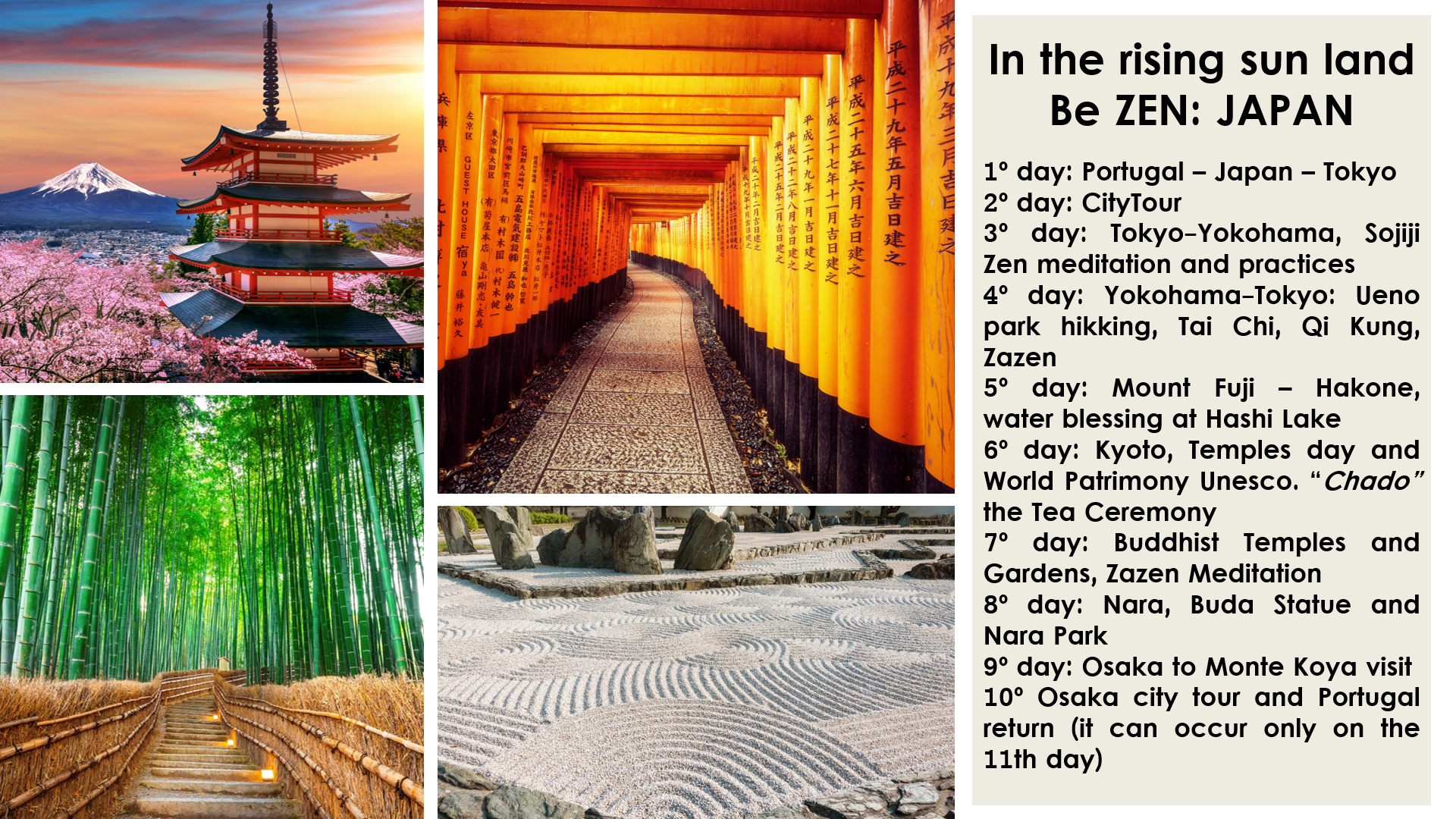 2 - Portugal Ley Line of St. Michael (UNESCO Sites of Western Portugal) *Alcobaça*Batalha*Tomar
Prices: on request (zentravel@ravt.pt) Duration: 7h Nº Participants: Mín. 2 Max. 5 Pick up: Nazare Cultural Center/Hotel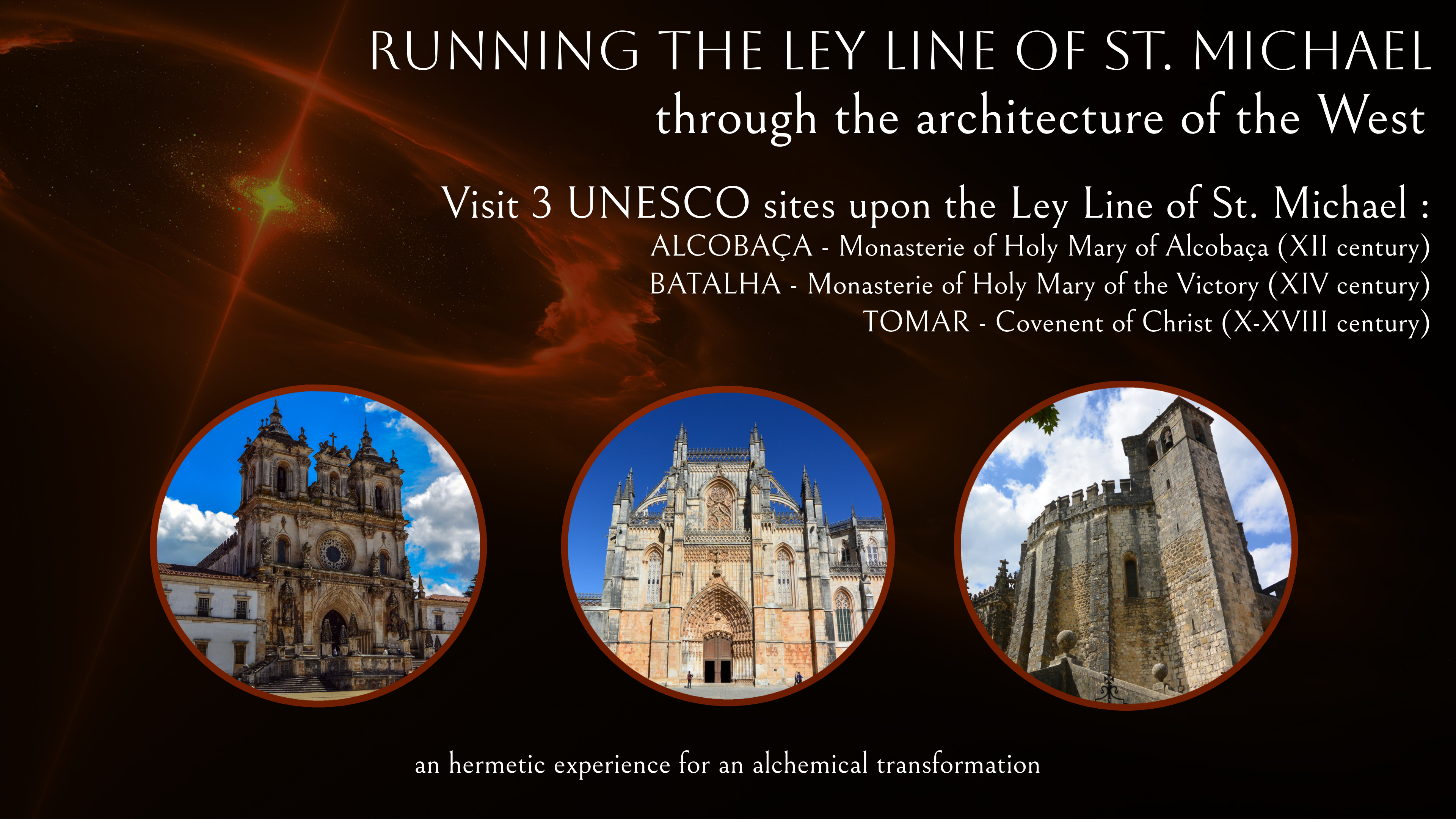 Partnership: Alma Nazare Tours
3 - Peru - Incas Magical World (7 World Wonder & UNESCO)
Prices: on request (zentravel@ravt.pt) Duration: 9 or 12 Days Nº Participants: Mín. 1 Max. 20 Pick up: Airport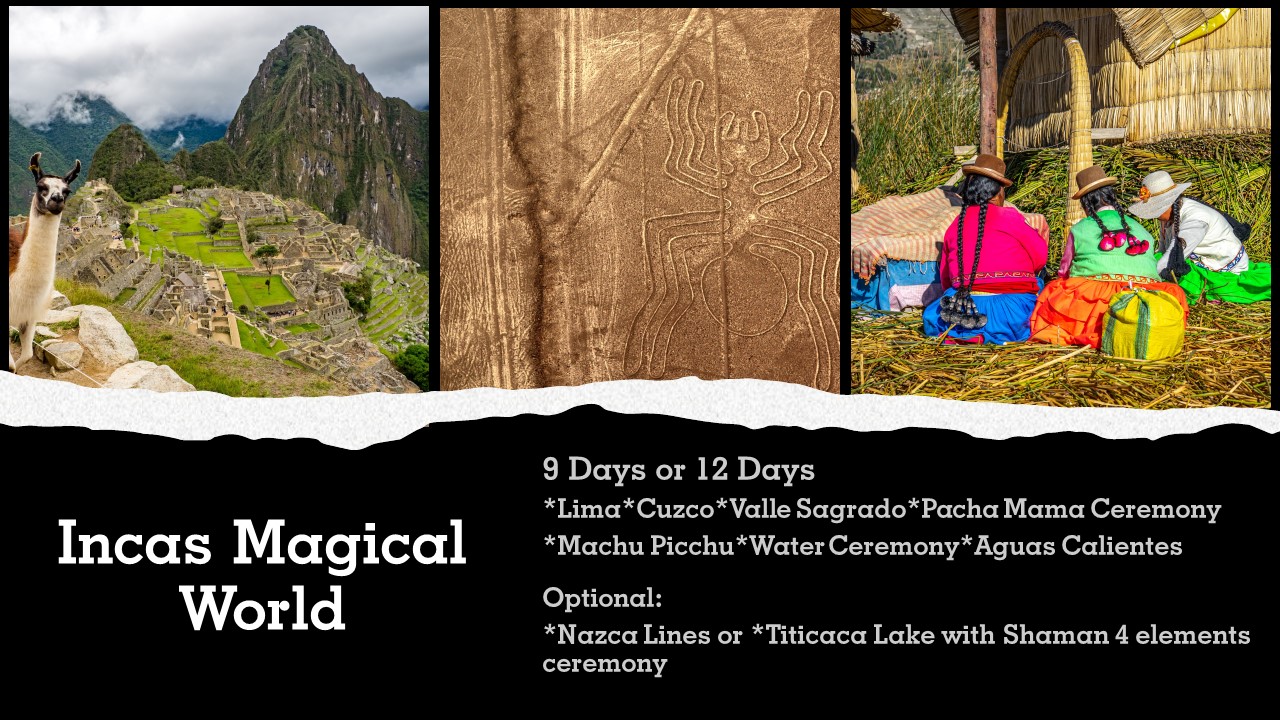 4 - Portugal - The Oracle of the Modern World *Nazaré
Prices: on request (zentravel@ravt.pt) Duration: 4h Nº Participants: Mín. 2 Max. 5 Pick up: Church Misericordia (Pederneira)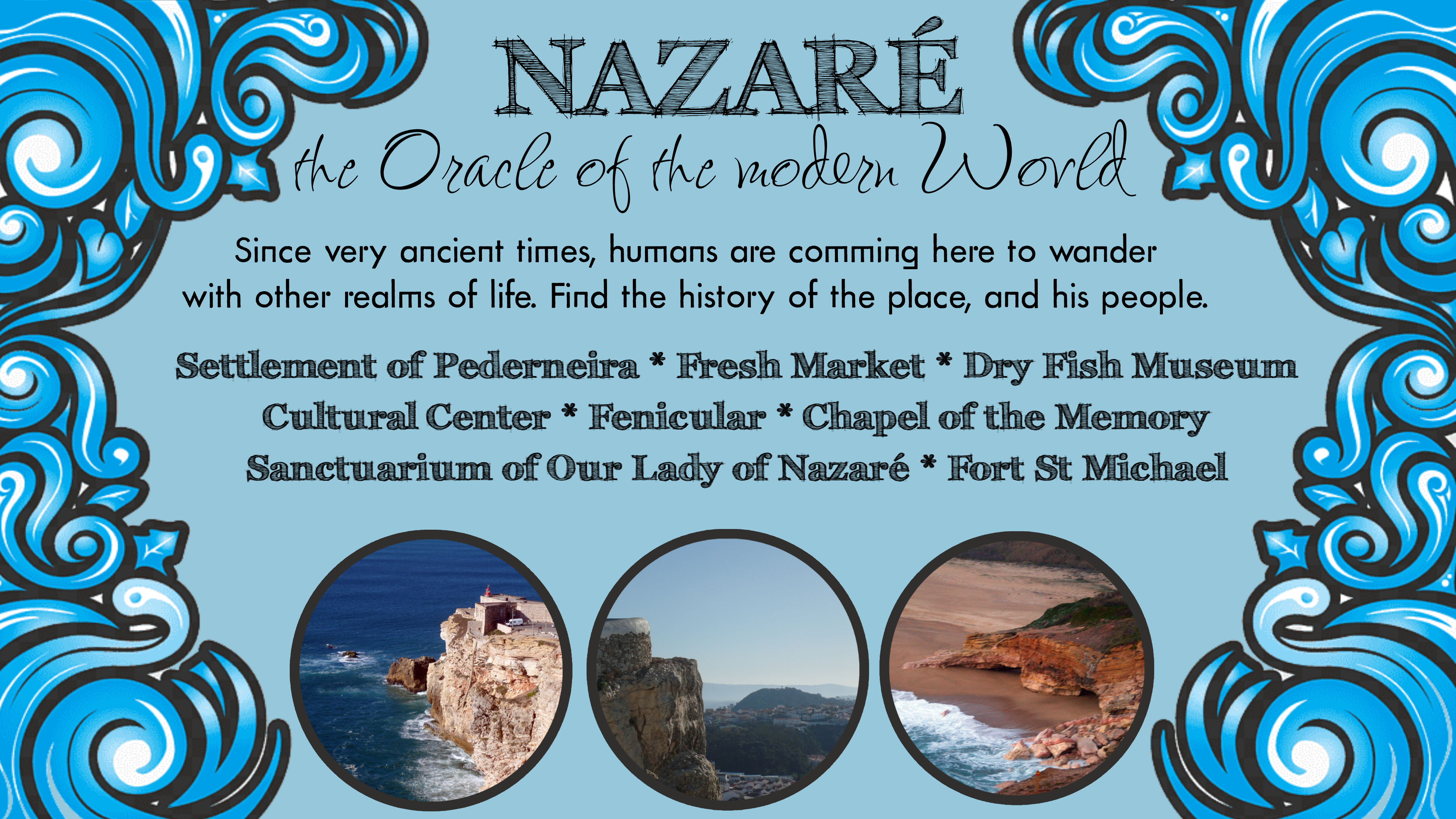 Partnership: Alma Nazaré Tours